"We cannot solve our problems with the same thinking we used when we created them." - Albert Einstein
Through updates and changes in the processes, procedures, and software instrumentation around alarm management, the struggle will soon dissolve, leaving your team with peace of mind and space for new opportunities. The benefits can be felt in a variety of ways. For example, leadership is not aware of the financial impacts an unmaintained alarm system can have on the operators and equipment. Once resolved, however, the peace of mind that comes with a well-maintained alarm system is evident.
From equipment to people to processes, here are some of the expected, and perhaps unexpected, benefits of a successful alarm system.
Improved Assets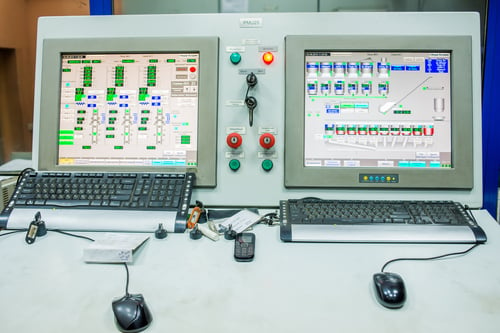 One of the areas our clients benefit from is with their equipment. Since the alarming systems are improved to be action-oriented, operators can see what items are the most severe and respond accordingly. By removing the nuisance alarms, there is an immediate relief with a reduction of equipment issues. With a more focused alerting system, operators can identify and fix assets before a catastrophic failure.
From a financial perspective, the improved alarming system helps organizations save on assets, servers, and software. One customer condensed the number of systems producing alarms from 10 disparate systems to one centralized system.
Efficient Processes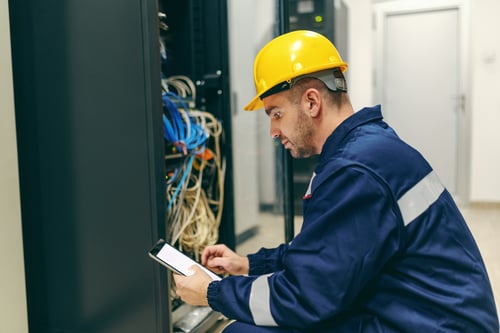 Another benefit is the improved processes for the operators. Our alarm management support includes helping clients improve their standard operating procedures. Through rationalization and documentation, the processes from categorizing the severity of alarms to the protocols for responding are reviewed, improved, and implemented.
Long gone are the days of word-of-mouth band-aid processes that someone who retired 15 years ago put in place. With more efficient alarm response protocols, operators are confident about what they need to do when alarms of different severities alert. One of the most significant pain points that see relief is the end to overfilled inboxes with alerts. The right people are alerted for their scope of jurisdiction and responsibility.
One unexpected benefit our customers have seen is the ability to efficiently scale alarm management to future projects. One data center client shared they could use the new alarming procedures and processes at new facilities they later built, omitting the stress at the start of operation.
Responsive and Committed Staff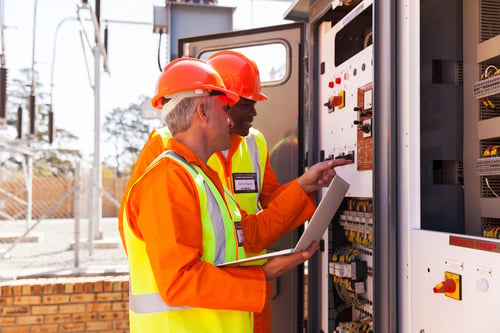 When an alarming system is successful, the operators are less stressed but are also able to provide more value to the facility. Our clients see an improvement in time management and response time to events. Since the alarming system provides context, operators spend less time investigating an alarm and can instead respond more quickly to resolving the issue. With a centralized system, important alerts are not overlooked.
Finally, facility leadership sees the benefits of reduced overhead, an increase in productivity, and higher staff retention. We have seen customers reimagine how their staff can work more efficiently, including better staffing for new sites brought on to the portfolio. Additionally, with fewer nuisance alarms and flood alarms, operators respond more quickly to the action.
Find Your Alarming Peace of Mind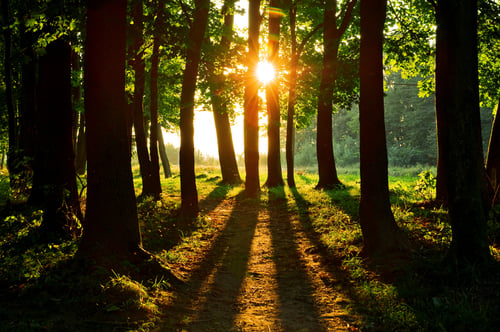 Beyond the benefits to people, assets, and processes, a successful alarming system will bring you peace of mind. We invite you to schedule an alarm management workshop with us today. Our customized workshop includes:
An evaluation.

An assessment of the maturity in your alarm management system.

A gap analysis.

Recommendations to move your system to an ideal state of alarm management.
Casne Engineering provides all the necessary solutions for your operational technology needs. We bring over 40 years of success in professional engineering and technology integration services for major utilities, process industries, and critical facilities. Our team of capable engineers and technologists develops and supports engineered solutions using the best of breed products and technologies. Contact us here to discuss your operational technology needs.